Move Freely So You Can Live the Life You Love!
You can heal from an injury and retrain your brain around pain.  I was a patient of multiple failed knee surgeries, left in pain with impaired functionality.  I sought out various forms of medicine outside of western health care to fully recover, and used these challenging experiences to create my path as a physician and a healer.
After founding a San Francisco-based integrative medicine company, I learned how various modalities of medicine can work together to prevent and heal diseases.  My integrative medicine expertise was used as a starting point to becoming an integrative pain rehabilitation physician.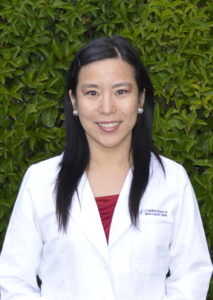 I am now a Doctor of Osteopathy and acupuncturist, and board-certified in physical medicine and rehabilitation (PM&R) as well as pain medicine.  My treatments include hands-on healing treatments, integrative medicine consultations, regenerative medicine (stem cell therapy and platelet rich plasma) and interventional pain procedures.
Education and training:
Research: